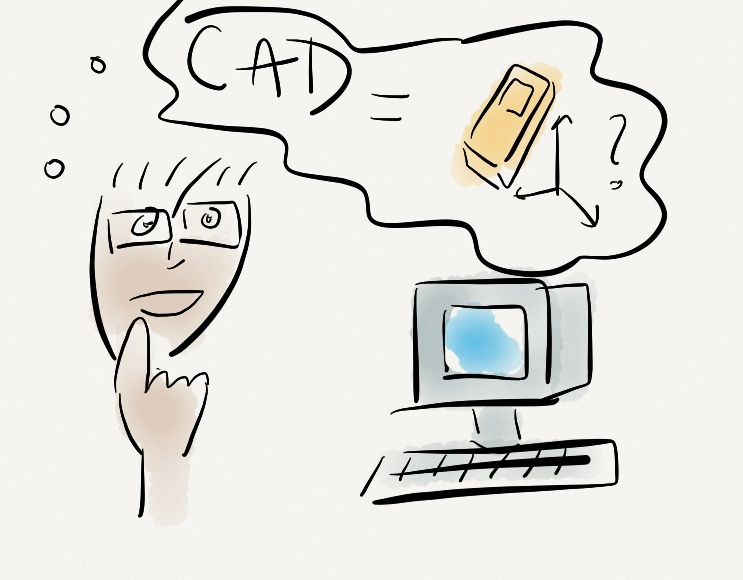 This is a very basic subject that I would like to talk about, but it is fundamental to understand well that there is a world between this two words. I can always remember that when I had my first Computer Assisted Design (CAD) course in my engineering college in France (the Ecole Centrale of Lille), I was told that CAD was a necessary tool for the engineer, but I never really understood why at that moment.
It is true that sometimes engineers become designers, but, in my mind, the real craving of an engineer is to understand how things work and how to make them better. This is why the best tool for engineer is rather Computer Aided Engineering (CAE).
Why people who don't know about the topic easily mix between CAD and CAE? Because in the two, you are working on 3D models?
Well, it may be true, but there is a huge difference: the Purpose.
CAD is about creation/generation of the 3D model (Design). CAE is about testing its characteristics (Material, Strength, Fatigue…) using engineering methods.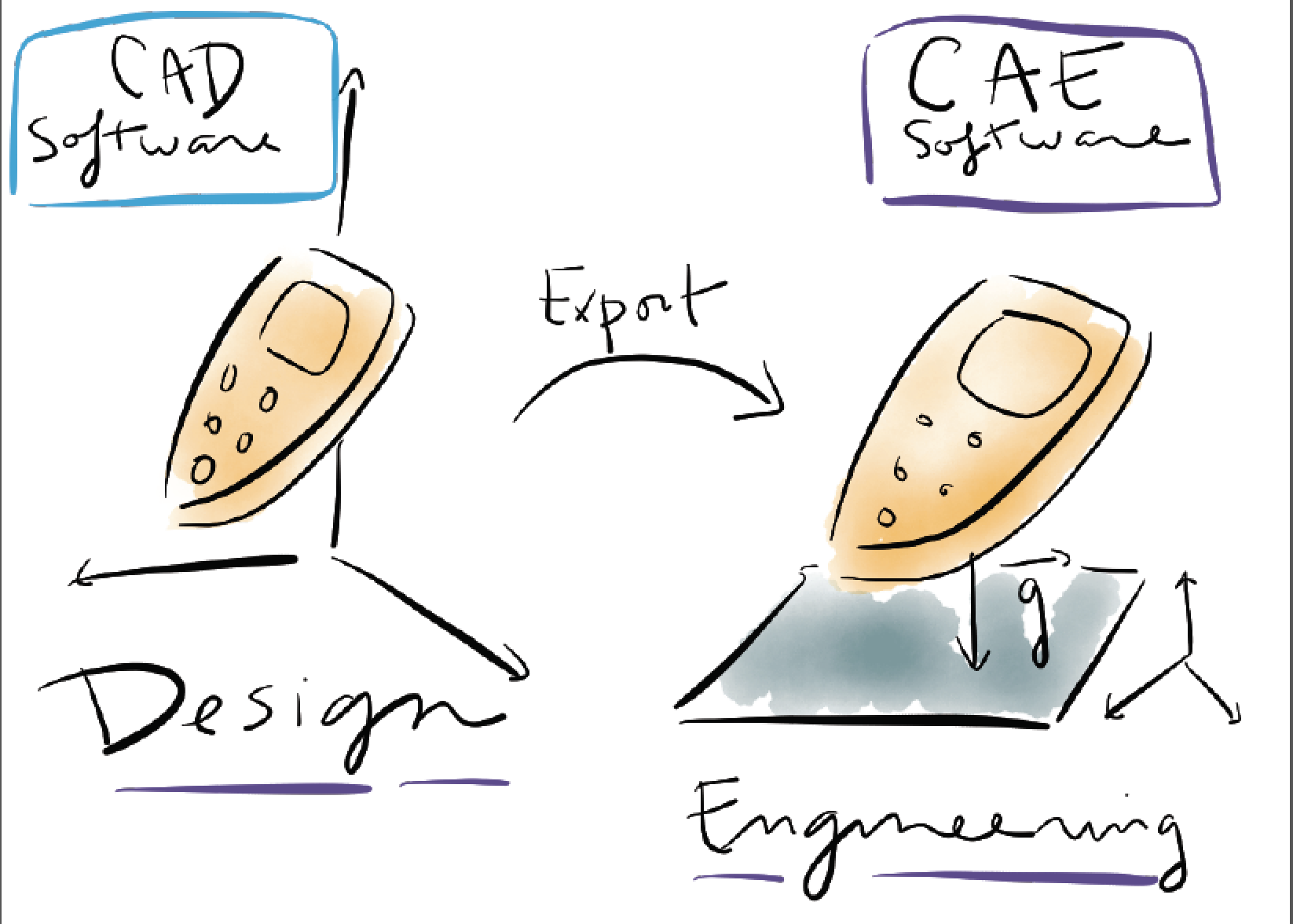 The biggest mistake that the people who are not specialists are doing, is to believe that CAE is a kind of continuum of CAD. Their thoughts are in fact quite simple. CAD is 3D model creation and CAE is the Analysis of a 3D model, so CAE is the continuity of CAD (sic). The problem is that it is not so simple.
To create a 3D model in CAD, you only need some basic technical skills (how to create a plane, how to extrude, where to place a hole…), everyone who has a bit sense of 3D geometry in space can do it, but for CAE you need to have a real engineering background about a lot of engineering subjects.
Just to cite some useful areas of knowledge for the CAE engineer: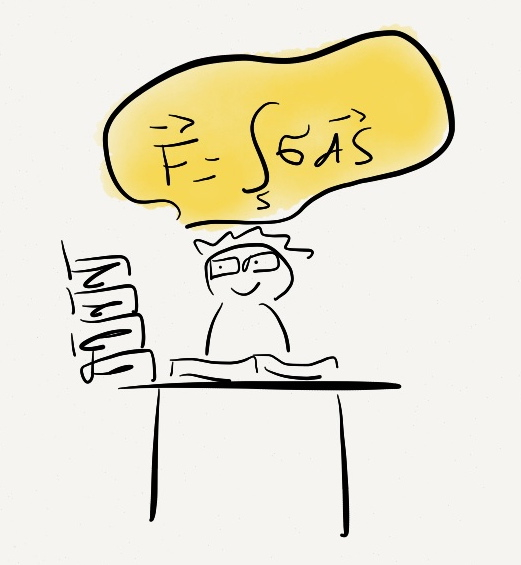 – Basic Mechanics
– Continuum Solid Mechanics
– Resistance of Materials
– Science of Materials
– Fluid Mechanics
– etc. …
To get accurate results in CAE, you need to know the physics behind all what you are doing. If you are trying to get the stress in a plate, but you don't even know what is the « Stress » and its definition, it won't work…
Besides that, there is another problem. CAD designers tend toward the graphic perfection, the smallest details are important to give the best visual result.
Well, this is exactly the opposite in CAE engineering. What the engineer wants is to solve a « physical » problem based on equations and the best way to do that is to simplify the problem as much as you can. Why? Because it is easier to get results on something simple, because you can test it, you can make some hand calculations to see if it works.
Due to that, CAD user who wants to perform CAE analysis will always try to use the most « perfect » model (in the visual sense) to do his simulation. So what happens? If he is lucky and if the software he uses is powerful enough, he will get something obviously, but what? And how to use and verify these results (which are probably wrong) afterwards? This is the entire problem.

So for CAD users who want to try CAE simulation, what advice can I give?
–       Read first a simple book about mechanics to understand basic concepts (Stress, Strain, deformations, material curve, factor of safety, moment, force, pressure…)
–       Begin slowly to familiarize yourself with verify simple types of analysis on which you have the theoretical solution (the plate with a hole for example)
–       Download and install FEA software that is easy to use, but with enough advanced features at the same time.
–       Begin with Linear Static Analysis, which is the analysis type the most easy to understand (but be careful to learn about all the hypothesis)
In the next articles of this blog, I will explain more in details about FEA analysis theory and all types of specific Analysis.
If you like this article, let me a comment in the section below! Don't forget to share it with your friends on social networks too :)
Thanks for reading!
–Cyprien
If you are a beginner in FEA simulation, read this article.