Hey, It's September already… time to start over to publish new posts about FEA :)
As you know, FEA for All is a blog for everyone, from beginners to advanced FEA experts.
Today, I decided to tackle a very basic topic (but essential to know): the shell element orientation!
What is shell elements orientation?
Shell elements have an orientation similar to beam elements: the X and Y axes are oriented in the plane of the shell and the Z axis is normal to it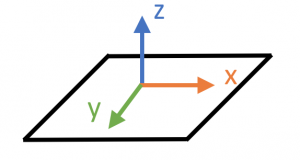 Why is shell elements orientation important?
Element normals defines:
The direction to apply a pressure load in a 2-D element
Composite layup orientation
Material property orientation
Shell contact
and more…
Here is a short video in which I show you the impact of the shell elements orientation on your model and how to correct your model.
What should I remember?
Always display the shell elements orientation in your shell model to check if the orientation of the normal is correct.

Applying a pressure to the mesh set is a great way to spot quickly the shell orientation problems!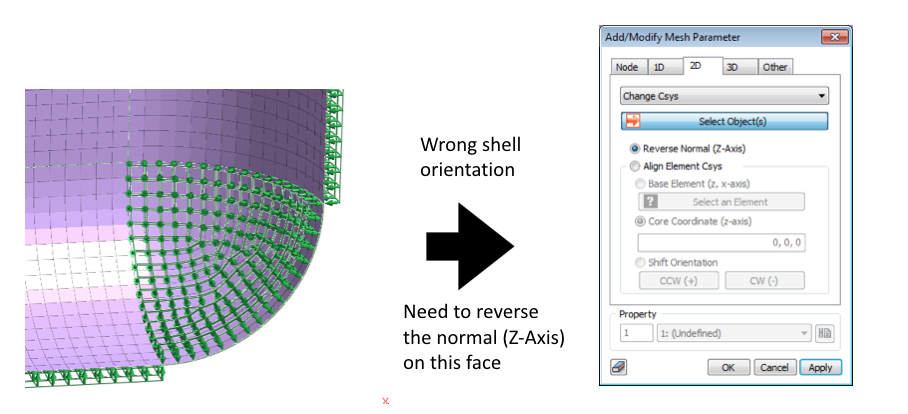 That's all for today…
There's much more to write about, but let's keep that for the next post ;-)
If you like this kind of short post about some important "FEA Tips", let me know in the comments!
I read and answer to every comment :)
–Cyprien
---