In this series of videos, I will present to you a famous open-source post-processing software called Paraview.
This is the paraview website where you can download it:
Paraview can be overwhelming to use if you are just starting, but it is definitely a very powerful software used a LOT for all kind of data post-processing.
The investment of your time to learn it is 100% worth it.
In this series, I'll dive into the basic GUI of paraview, visualizing all kind of data, using filters, etc…
I'll add the videos in this playlist when I finish to make them:
Paraview Video Tutorial Series Playlist
If you enjoy this series, please give it a like and subscribe to my channel, that will be fully appreciated ;-)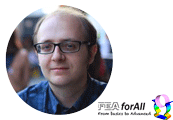 Cyprien "Open-source Post-processing" Rusu