I am starting a new series of tutorials about Gmsh today and start from scratch to teach about one of the most (in)famous open source pre-post software: Gmsh!
Whatever your CAE engineering background, you have some high chances to meet Gmsh at least once in your career and while it can be easy to use if you just know a few basic commands, it can also be hard and unsettling if you have never used it (especially the Gui which is quite unusual in my opinion).
Also, it's a French software so I guess I was meant to present it to you one day or another ;-)
What is Gmsh?
Gmsh is an open source 3D finite element mesh generator with a built-in CAD engine and post-processor. Its design goal is to provide a fast, light and user-friendly meshing tool with parametric input and advanced visualization capabilities. Gmsh is built around four modules: geometry, mesh, solver and post-processing.
Website: https://gmsh.info/
Here's the first video tutorial:
For Chinese viewers, here's a link on bilibili for the video
In this Tutorial, we will learn:
00:00:09 What is GMSH?
00:04:51 How to install Gmsh?
00:08:10 First Gmsh Tutorial
00:16:55 working more interactively with Gmsh
00:17:58 Creating my own model from scratch
Download the script t1.geo here
If you like these videos about Gmsh, Please consider giving a like to the video and leaving a comment, I read all of them.
Thanks for reading as always and Have fun with Gmsh!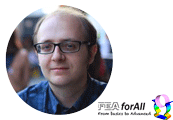 Cyprien "First steps with Gmsh" Rusu