With this 2021 version, the installation of Salome Meca became a bit more challenging as you will need to install singularity first which is some kind of docker-style software to run containers in linux.
I will show you in this video the process to install it on Ubuntu 20.04 and I will talk at the same time about the problems I had and how I solved them.
00:00:00 Introduction
00:03:33 Installing Singularity Part 1
00:07:57 Installing Go
00:09:44 Installing Singularity Part 2
00:18:44 Launching Salome Meca
00:22:13 Fixing the LD_PRELOAD error
00:24:14 Talk about the Mesa/OpenGL error messages
If you have any comment about all this, please do not hesitate to leave one on this video or on the blog!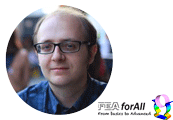 Cyprien "Salome Singularity in 2021" Rusu