Did you know that Salome-Meca could be used to create mesh and export it to several Formats such as GMSH?
I got the question several times, so I decided to make a quick video to answer it ;-)
Here's the video:
---
That's all for today, hope you understand better now how to export your mesh into other formats such as GMSH, GIBI or ASTER…
Let me know if I missed something or if there is something more you want to be able to do in Salome_Meca :)
–Cyprien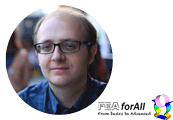 PS: If you like what I write, subscribe to the newsletter and help me to spread the knowledge by sharing this article! We all win by learning from each other and making the engineering knowledge more accessible :-) THANK YOU!