Stress
Let's start with something simple. Let's visualize a pressure applied on an object.
The pressure is causing a certain deformation to your object.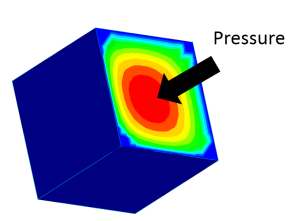 After I applied the pressure, what is happening inside the object?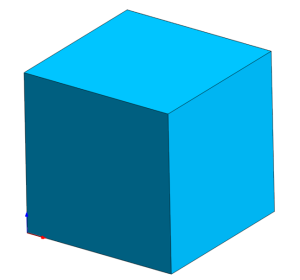 Let's assume the object is composed of a lot of smaller cubes.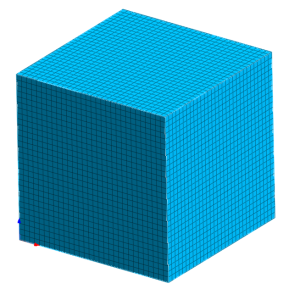 What is actually happening to one of the small cubes inside the solid when I apply the external force?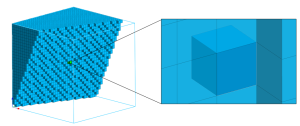 You see what happen? The small cube that I chose is actually surrounded by identical cubes.
Any external load will be transmitted to the cube inside through other cube.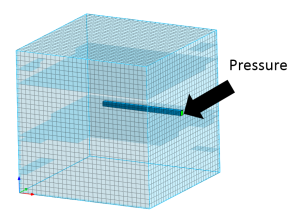 So the cube in the middle is actually submitted to some loads because of the cubes around him which are also receiving a load from cubes around them.
Here is the cube and the pressures applied on all its faces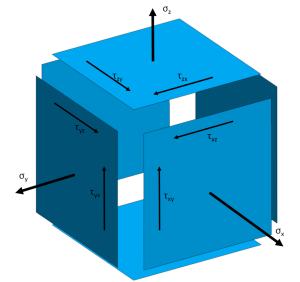 From this picture you see that each face of the cube actually receives a pressure load.
What is called stress is the value of this load divided by the surface (same unit as a pressure).
Normal stress σ is the stress applied normally to the face (as the name indicates)
Shear stress τ is the stress applied in the same plane than the face.
What about stress in a continuous solid?
Suppose that you reduce the size of the cube until it becomes so small that it actually becomes a point:

Now see this point inside your solid continuous volume and imagine that whatever the direction you calculate the stress at this point, you just have to imagine a plane that is perpendicular to that direction and then you obtain your 3 components that I mentioned before.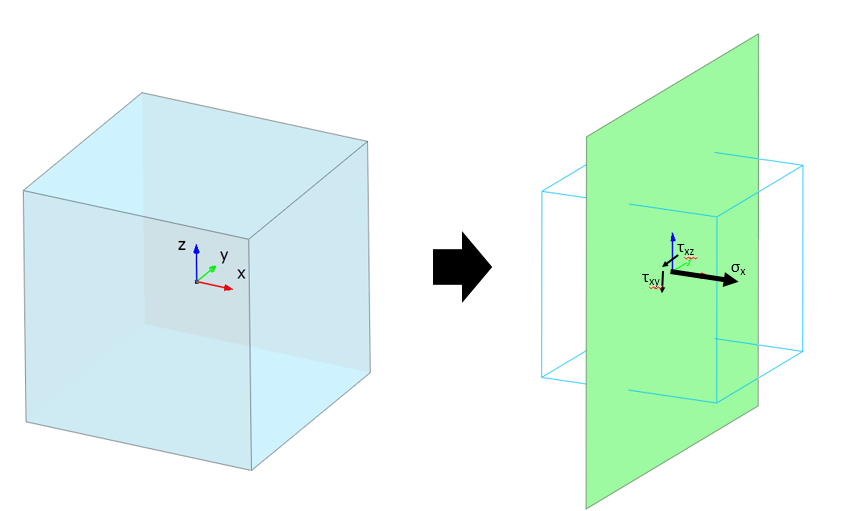 If you like this article, please let a comment, I will write more articles like that.
If you are interested in Simulation on computer, check also this article about the difference between CAE simulation and CAD.
Sometimes it's good to come back to the basics to understand really how things work!