Yesterday, my Friend Apoorv Sharma conducted a webinar about FEM Modeling and the topic was quite popular as over 200 engineers registered to attend.
I suggested Apoorv to include a simple poll about 1D,2D and 3D element types to see what the engineers that joined the webinar were thinking.
If you want to watch the webinar too, you can see a replay of the webinar here:
Watch the Introduction to FEM Analysis Webinar
I will share below the results of the polls that was conducted:
Why do FEA engineers use 1D elements ?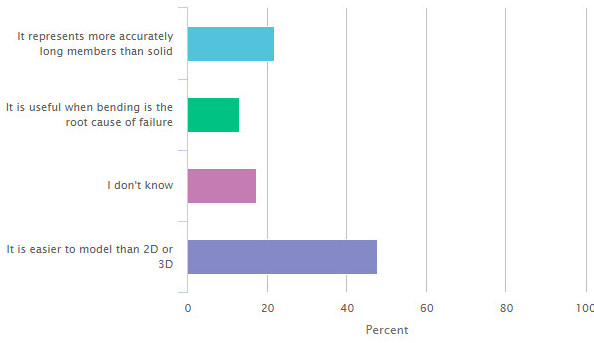 Answer:
There was no wrong answer to those questions, but one of the major advantages of 1D elements is that they allow to display directly the bending which is one of the root of failure in structures with long member structures.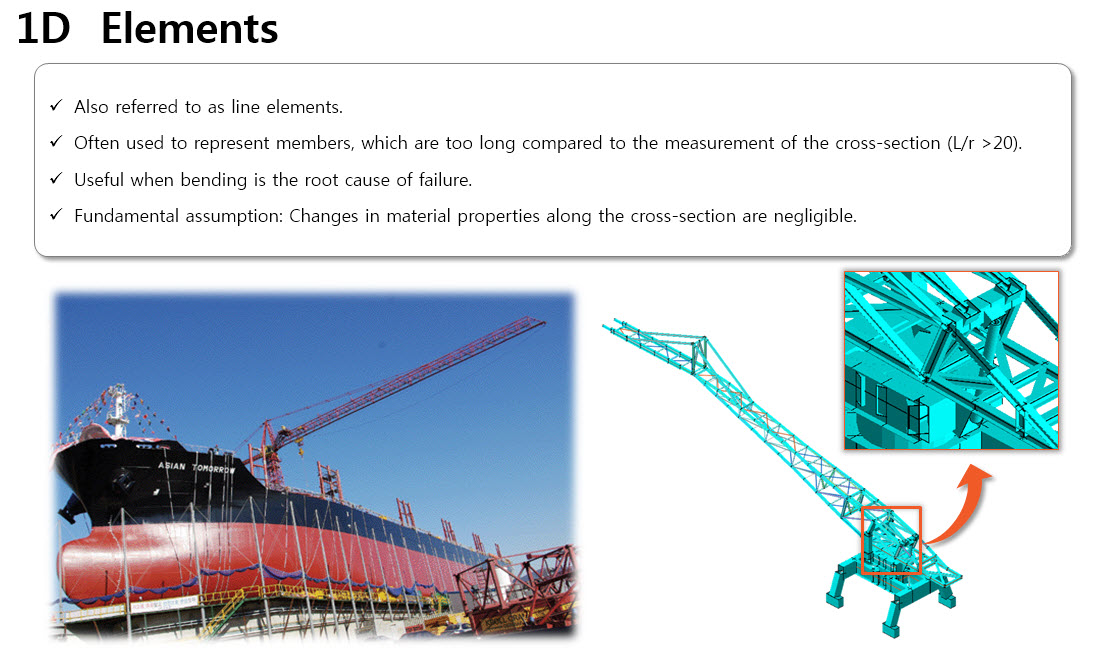 Why do FEA engineers use 2D elements ?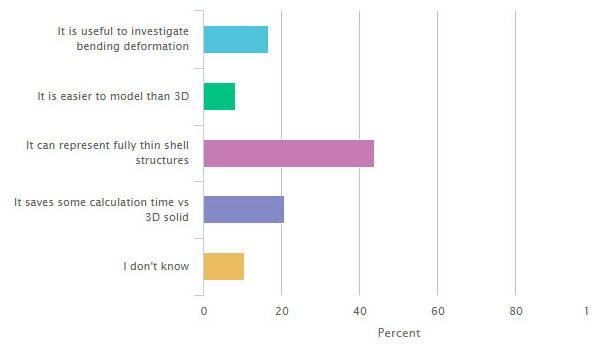 Answer:
In this case, the best answers were the answers 1 and 2, 2D elements are useful to investigate bending as results can be directly compared to those in the design code (when there is one). Most of the people chose the answer 3 "it can represent fully thin shell structures" which is also correct* is you consider the fact that thickness is not necessarily constant… answer 4 is obviously correct too.
*Thanks to Matt Watkins for the correction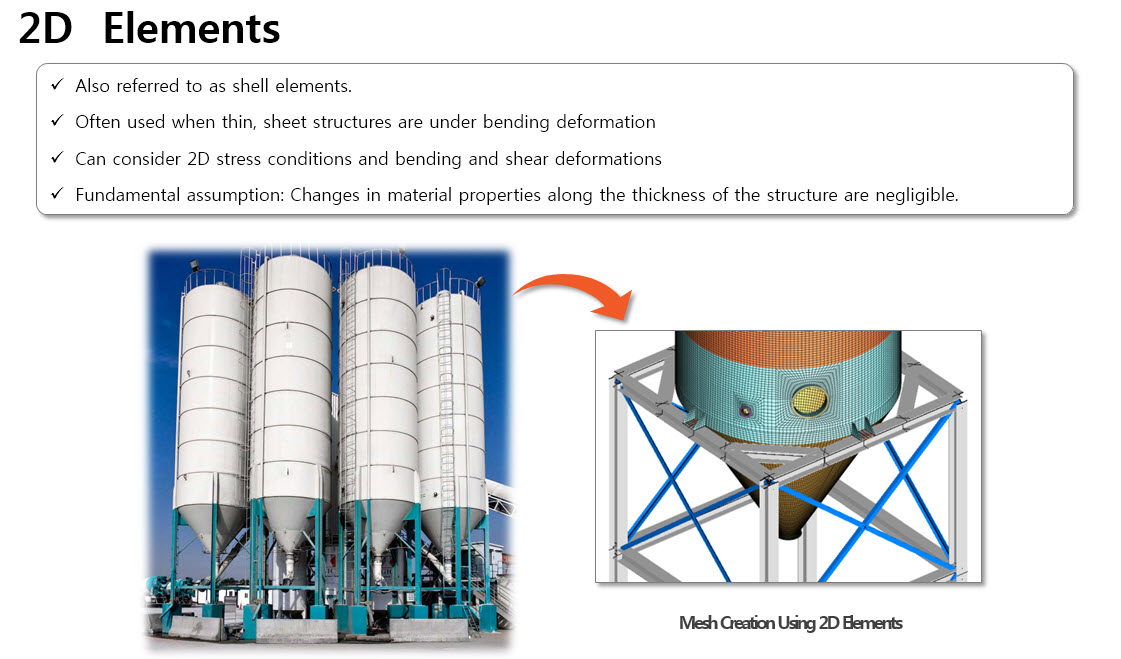 What are the main disadvantages of using 3D solid elements?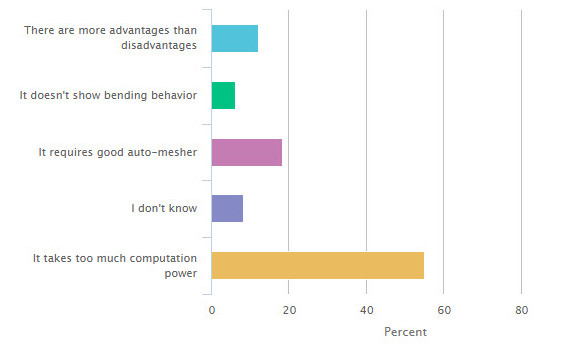 Answer:
Here, every answer is correct, but it is quite clear that people are thinking first about the computational power when using 3D solid elements, which is true ! Solid elements will give most accurate stresses in each direction, but it may requires very small mesh, which will increase the time needed for the solver to compute all this.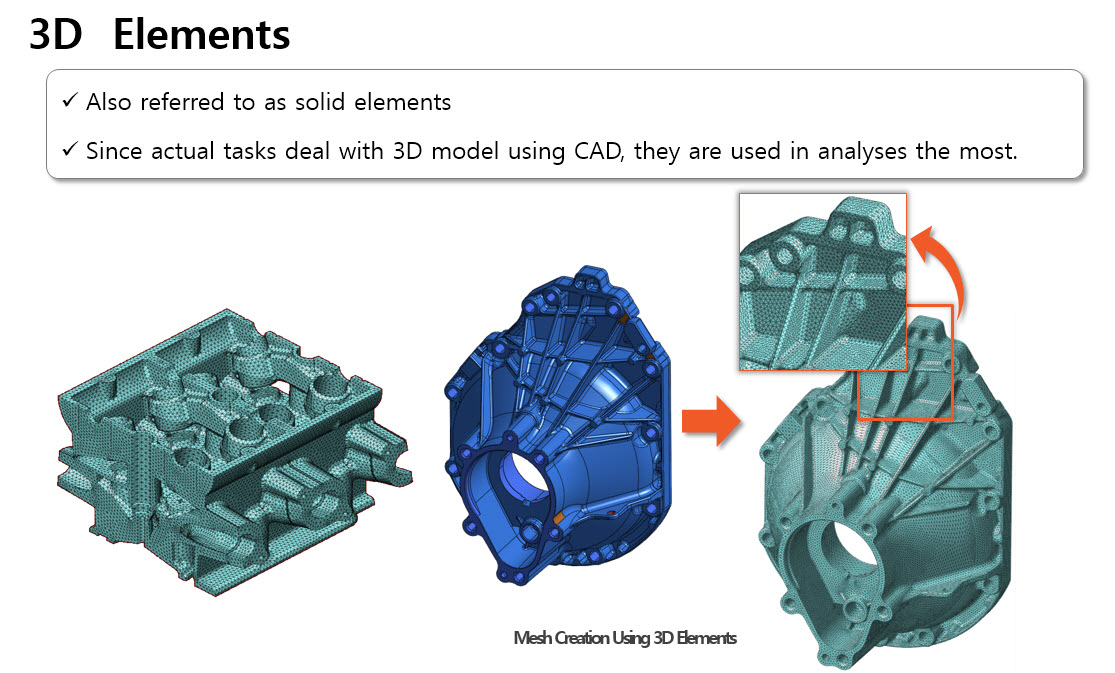 Why should we check the mesh quality ?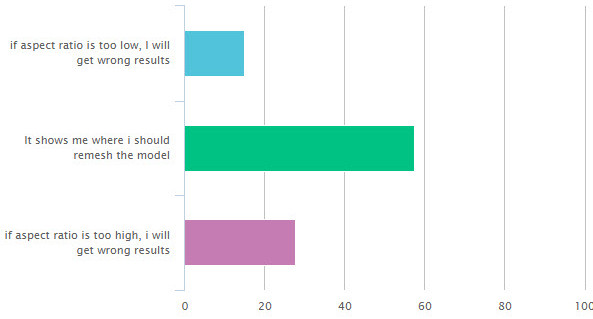 Answer:
Here, correct answers are 2 and 3. Aspect ratio is the ratio of the longest mesh edge divided by the shortest mesh edge, so if it is high, it basically means that the mesh element is very deformed. At the same time, if mesh quality is wrong somewhere, we have to remesh at this position to be sure we will get accurate results.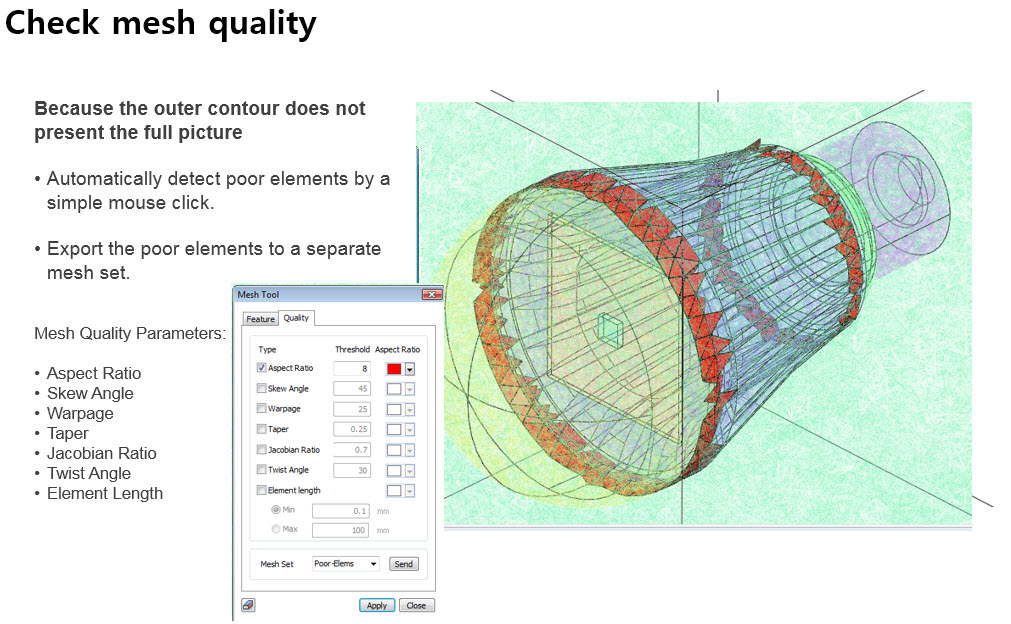 What would you have answered to those 4 questions ?
Let me know in the comment section
Here is the webinar recording: