It's been some time I am talking about what I think of automation and "push-a-button" solutions to my newsletter subscribers.
I know that this is a potentially "sensitive" topic for some people in the FEA field…and many people working in the FEA software industry would prefer you not to know about what I am about to share…
But that's the position I took! I swore I would tell you all the truth about FEA and it includes of course the traps of the FEA software industry you shouldn't fall in…
Automation and "Push-a-button" are one of those traps…
This time, I decided to record the audio as well :)
(I tried to speak slowly and articulate… but that doesn't change the fact that I am French… ;-) )
[soundcloud url="https://api.soundcloud.com/tracks/324215056″ params="auto_play=false&hide_related=false&show_comments=true&show_user=true&show_reposts=false&visual=true" width="100%" height="450″ iframe="true" /]
It is tempting to want automation for your FEA process
It's always a very tempting to automate something and I admit myself that I like very much automation !
When I have some repetitive tasks that I have to do, if there's a way to automate those tasks then of course I'd like to find this way in order to do it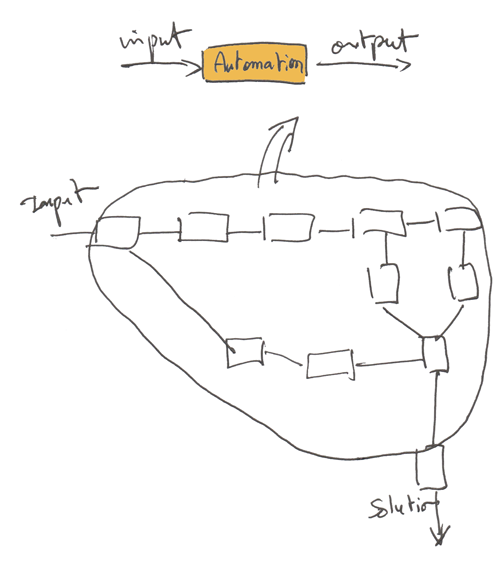 The problem with automation is that it usually has to be ultra-specific to what you do in order to work properly
Every task, every process, and especially in simulation, is very specific to the type of model that you have, the type of industry, the type of…
A lot of things are involved in your project and that's why it's something complex !
But when you do the same thing over and over for years then you might find a way to automate that by reducing some of the parts that take time in order to create some kind of automated workflow that will help you to solve faster your process
This is a very good thing and I absolutely cannot criticize that
So why am I talking about automation today ?
There are different kind of Automation in FEA
Well… the automation I'm talking about is not exactly the same automation that an engineer may think about when he thinks about automation…
There is good automation and there is bad automation you can say… (and also a mix of both ;-) )
Let me explain what I mean by that!
The word « Automation » may be used as well by other industries such as marketing in order to sell a software product so let me explain what I mean by that
FEA Software are complex tools for engineers with many functions… that can be overwhelming!
The problem with engineering pieces of software is that they can do a lot of things…
They have a lot of features and they are ultimately very complex to use
That's why it's not so easy to be an engineer because you have to to know a lot of things and you have to know the tools that correspond to what you want to do inside the software in order to solve the problem
Now… for those who just start to use such kind of software for the first time, this is very overwhelming !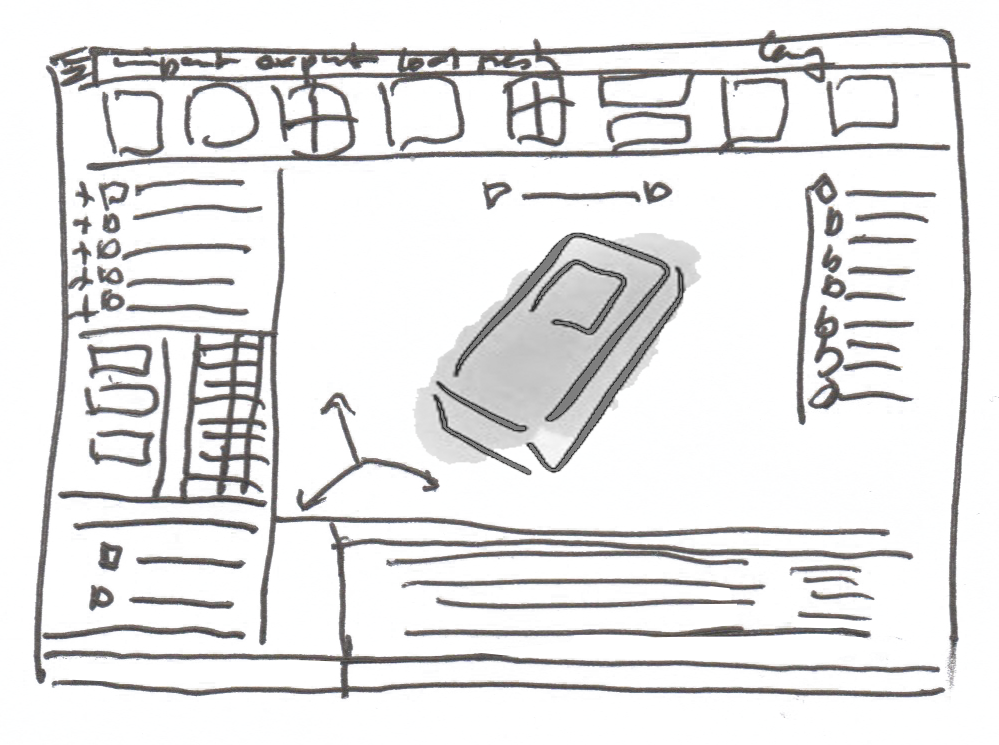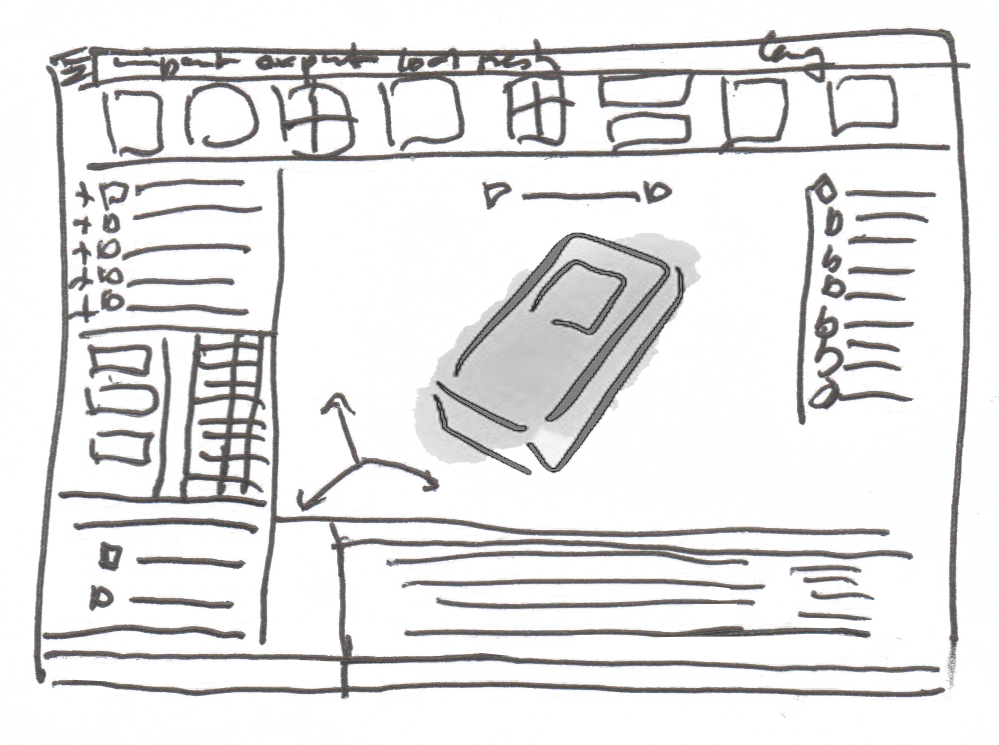 When, for the first time, you see this software with all those functions everywhere and you don't know where to look at, it's actually natural to be overwhelmed!
So you start doing a few tutorials, but you soon realize that actually it's much more complex than you thought and that it requires a lot of repetitive learning, doing a lot of tutorials, a lot of focused efforts in order to get something that works and to understand the real thing
The things is that…
This is also a big problem for people who actually sell the software (Marketers), because they would like to have much more users
And they would like also of course to sell much more licenses of their software!
How marketers "solve" the FEA software complexity with automation…but do they really?
One of the problem for them is that the software is very complex, so it's an usual barrier for the people to say « oh I have no one in my team who knows how to use this software so I cannot buy it »
So one of the things they have found in order to make those kind of people purchase the software is to tell them « don't worry everything is automated, you don't really need to know how to use all the functions, most of the functions can be performed just by pushing a button »
How is such push-a-button automation done?
Well… they basically develop features that automate a process which is problematic for the user.
The problem with that is that the complexity is only hidden behind the automated algorithm and many of the decisions that are critical to the accuracy of your simulation are reduced to a simple choice that the algorithm is doing for you inside a blackbox.
It's convenient for them, because you don't get to see HOW the algorithm operates and it may sometimes do some wrong operations that you wouldn't even be aware off.
The trap of the hidden complexity
My point is that there is 2 types of complexity. There is the complexity due to engineering and the multitude of choices that you have to take… and there is the "hidden" complexity that you don't see which makes everything look "easy".
After all, if everything was so easy, why does the algorithm often doesn't work, get errors or gets it wrong?
My take on that is that if at least you have the options inside your software to take manually the commands, then you do have a certain control over your model and results.
The real problem is when you don't have those options… and the automated push-a-button solution does everything behind your back… and fails, sometimes without even telling you something got wrong…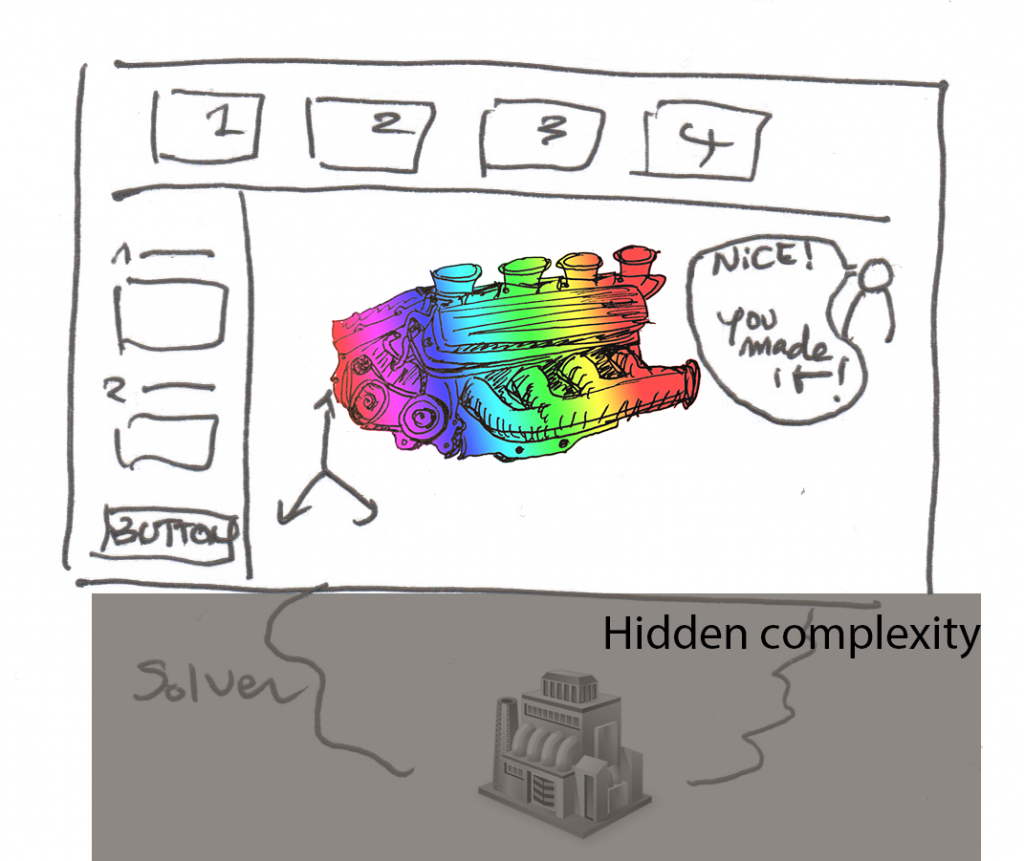 Do you see what I mean now?
Marketers use this "automation" principle as some kind of pretext to make its look more easy than it actually is…
But what they are actually doing is just hiding the complexity away from you.
The problem is that you shouldn't fall into the trap to think that this is the truth!
Push-a-button automation may not be suitable for your specific needs
I mean, it look more easy because you can theoretically do something very complex just by pushing a button
But…
When you get down to the real task and project, a lot of those automated functions may not be suitable for your project!
Because imagine… if you have an automated function that is supposed to work for every project well as I discussed at the beginning this kind of function is not ultra-specific to your specific project or industry, it has to be very general to suit almost every type of projects
Which means that if you have a very special model… there are some chances that this automation won't be suitable
The problem is that you have been sold already the fact that you can solve every model using this automation just by pushing a button
So that's why a lot of people don't realize that this was basically a « mild » lie
The workflow of an FEA beginner who has been sold the push-a-button strategy may look exactly like that…
They just import a model… click
Mesh everything…click
Applied boundary conditions and materials… a few more clicks
Then, they get the results and get something that looks correct and a lot of data
So what's the problem with that?
The problem of data accuracy
The problem with that is that those data may be totally wrong…
And when you have no way to compare those data with real testing data or if you have no experience in the kind of data you actually want to get from this kind of software…
Then it becomes very difficult to actually tell if those data are correct or not!
So when you have no time, you're in the project and someone ask you « Hey! Can you do a simulation? »
Then, you know… it's tempting to say: « oh yeah I can do it »
And then in a few steps you get something done, you click, you get some colors and then you do a report…
That can be done very quickly!
…but you know, this kind of behavior is not the behavior of someone who is responsible!
Related article: The dangers of bad accuracy in FEA
Simulation is ultimately about engineering!
It's about understanding what is REALLY happening behind the physics that is involved into what you want to simulate!
So… don't let the FEA software company fool you by telling you that they have everything automated for you
You should understand what is behind those nice words and really get down to the real engineering thing in order to understand and solve correctly and accurately your engineering problem!
YES, engineers need to know some basics about Engineering mechanics, Strength of Materials, Design & material science, and of course FEA simulation…
And if someone tells you that you don't need all that… don't believe him…at best this guy is not an engineer (not everyone has this change ;-) )…at worst, he is trying to convince you to buy his software…
Related article: 4 essential steps to solve FEA problems like a pro
——
Ok, that's all for today! That was a hell of an article ;-) and I sincerely hope that you enjoyed it!
Let me know if it helps you in ANY way, it always makes me happy to know that I am helping engineers to become better and better in FEA simulation.
The world needs REAL engineers, that's why I am doing all that.
If you like that article, you can also help me by sharing it with your team or with your network on Linkedin, a sincere THANK YOU for helping me to spread good practices of engineering!