If you know how to perform some simulation to check mechanical product design, complex problems can be solved in a matter of minutes. Linear static analysis is a power analysis to perform such task.
However, there are some assumptions and conditions that you have to be aware of before using the power of linear static analysis. Ignoring them could prove very dangerous.
This is a free video course to teach you the method and theory that is used in linear static analysis.
What you will learn in details:
Why linear static helps tremendously to check product design
The fundamental assumptions you should absolutely know
Some simple theory that tells everything in one simple formula
How to constrain and load your model correctly
How to use contacts between parts and the traps to avoid
How to go from linear static to a more advanced analysis
​Join the Free FEA video Course
​Start the FREE course FEA foundations and acquire the knowledge to understand FEA linear static analysis right away. The service your videos provided for me is incalculable so: THANK YOU
Alexandre A. -
CAD Designer
First of all, Cyprien, I wish to thank you for being there for me and my doubts.

Many have been dissipated over the last days by feaforall material... in what has been a successful re-initiation into CAE. My goal is to find out whether it is possible for a CAD Designer like me, that did CAD for satellite integrated scientific-electronics like BERM(BepiBolombo) and MFS (Alphasat)Radiation Monitor, to dig deeper into CAE and if possible add some capabilities to my skillset and not only to apply these good practices and corrections to the model, to learn about what is going on and I must say your tutorials became central to the process of learning this with solid basis while using open source software.

It began like for many by dabbling along with Solidworks's SolverPost processing capabilities mostly due to its user friendliness... only to get rapidly frustrated because it didn't tell me much I could trust : it was mostly GIGO. Any responsible person has to resist these easy to get pretty pict's from the black box. On the other hand, as I discovered fast on OpenFoam, and then on in Aster... no pictures came out even on solid efforts, and when they did I faced the same stoppage like a donkey looking at a Palace...

The service your videos provided for me is incalculable so: THANK YOU

Very sincere regards from Porto!

Alex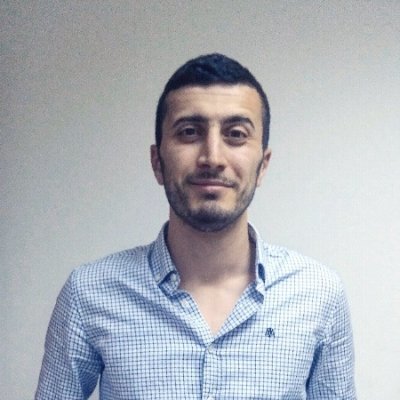 Thank you for the Guides!
Alper -
Mechanical Design Engineer
Your articles and guides about FEA is so good. Thank you.