If you know how to perform some simulation to check mechanical product design, complex problems can be solved in a matter of minutes. Linear static analysis is a power analysis to perform such task.
However, there are some assumptions and conditions that you have to be aware of before using the power of linear static analysis. Ignoring them could prove very dangerous.
This is a free video course to teach you the method and theory that is used in linear static analysis.
What you will learn in details:
Why linear static helps tremendously to check product design
The fundamental assumptions you should absolutely know
Some simple theory that tells everything in one simple formula
How to constrain and load your model correctly
How to use contacts between parts and the traps to avoid
How to go from linear static to a more advanced analysis
​Join the Free FEA video Course
​Start the FREE course FEA foundations and acquire the knowledge to understand FEA linear static analysis right away.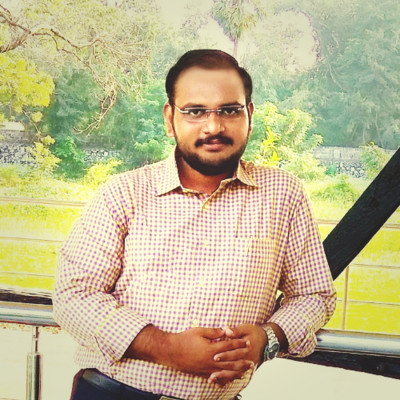 By reading your blog on FEA for all, I really found the missing piece
Sankar -
Professor
When I first saw your blog on FEA for all, I thought it was about FEA tutorials and promoting some softwares but only when I started reading your articles on your blog, I could find myself in a position where I found that you wanted to explain FEA to all in a simple way. I was so fascinated with FEA during my 2nd year of graduate studies where I saw those beautiful colorful pictures. But later when i started learning FEA i found it much difficult understanding those equations etc and later when i started using different FEA softwares it was something I felt lacking in those. I did a lot of research and analysis by reading books watching tutorials and found something was missing in all those things trying to teach FEA. Until I read your blog on FEA for all I really found the missing piece. After say 6 longs years of learning FEA still i cant say I am expert by I am now able to understand FEA quite well and a Greater Thanks to you for that. Your blog had a great contribution in it. Your articles are great to teach simulation engineers...and even the skilled ones!
Jean-Roch B. -
Simulation Manager in Volvo - France
Thanks Cyprien, after 10 years as simulation engineer within a big automotive company and 5 years as manager of a simulation group, you have have done a work I would have like to do. your scheme and article are very clear, and I use it with my simulation engineer even skilled one. I always request them to explain clearly their results to our "clients" in a simple way even if we put a lot of science our analysis and models. Thanks again for the work you share with the simulation community. Back to basics is always good.
JR